BIAN IN THE ERA OF OPEN BANKING
CC&C's leadership position in BIAN certification training, adoption, and implementation is helping banks to fast-track BIAN journey.
Wherever you are in your Digital Transformation journey powered by BIAN, from exploratory stage through start-up phases to fully fledged implementation, CC&C is your trusted partner. We are with you all the way, through mentoring, training, transferring skills, providing clarity, and hand holding for sustaining the momentum to reach your self-sufficiency and business value realization goals.
28 -29 November | London, UK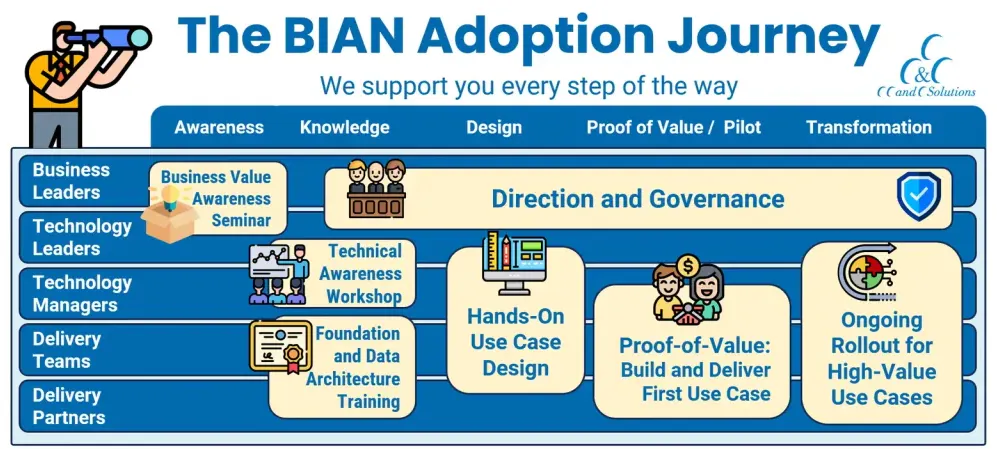 Join Our BIAN Mailing list
We dont't sell your information to anynone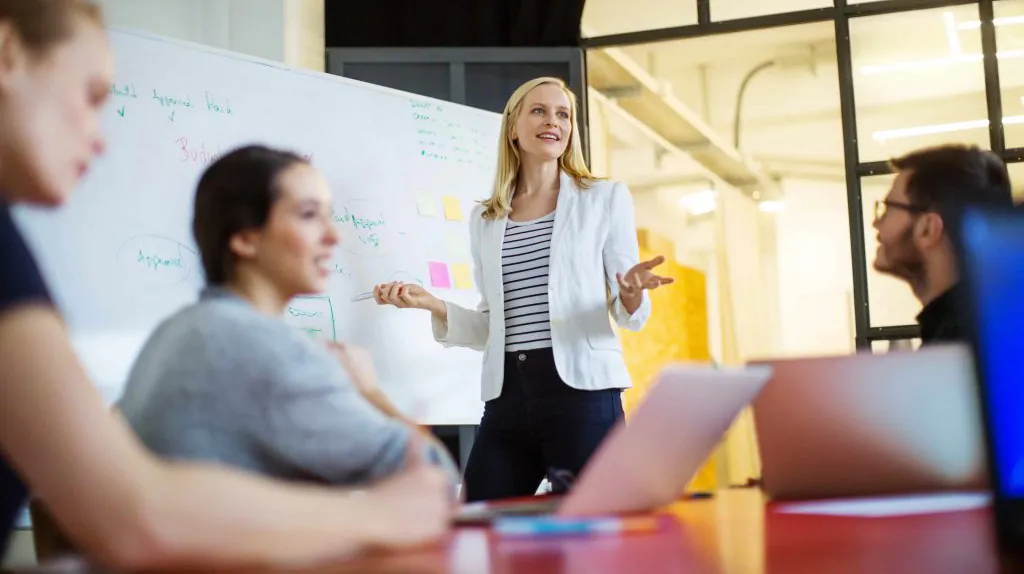 Attain in-depth knowledge and understanding of the BIAN Standard's banking architecture with BIAN Foundation Certification training from the global leader. Your trainer is an experienced BIAN architect who can address the "how" and "why" along with the "what".
How can CC&C Bootstrap BIAN Adoption
BIAN (Banking Industry Architecture Network) has been positioned as the essential foundation of a modern digital bank by major banks, fintechs, banking solution providers and industry observers. If you are wondering how and where to start, talk to one of our BIAN experts today.

Learn BIAN Business Object Modelling (BOM) in detail through practical use case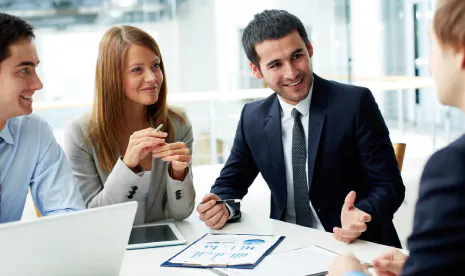 This half-day executive session for banking executives, product vendors, consultants, pre-sales teams and IT teams provides a quick overview of the purpose and practical application of BIAN architecture and its ecosystem. Led by our experienced BIAN architects.
The purpose of BIAN Fundamentals training is to provide knowledge and comprehension of the BIAN Standard. This four-hour training session for Banking Business Analysts, Technical Business Analyst and Business Process Analyst.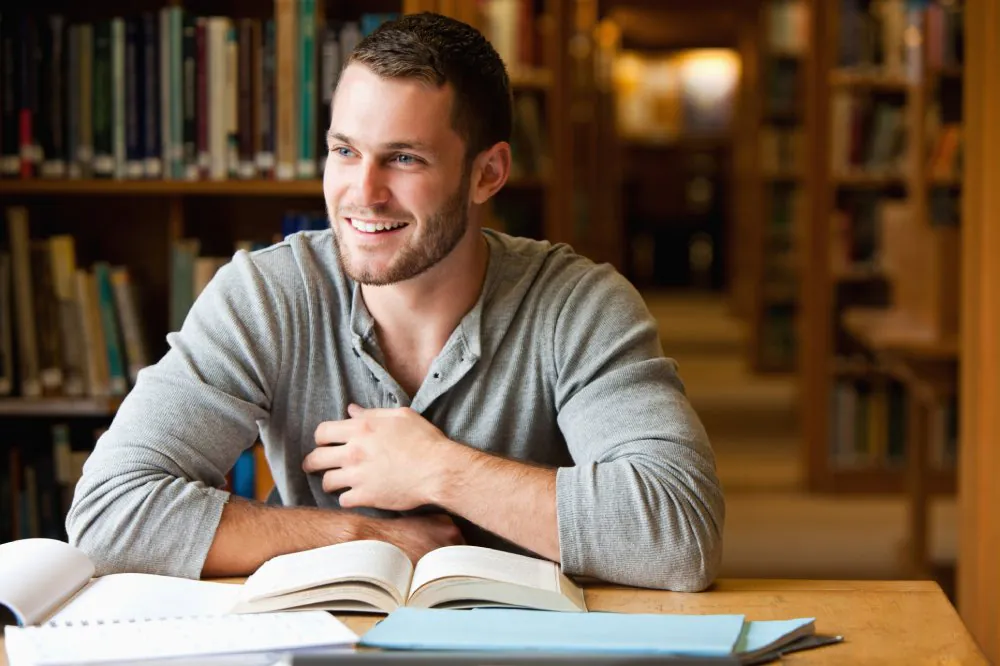 Upcoming BIAN Certification Training 
CC&C's BIAN Adoption Value Proposition to Banks
CC&C can help to scope the Bank's BIAN work, construct RFP, validate System Integrator's (SI) responses, and rank SIs
CC&C can also operate as a Quality assurance and independent auditor during the implementation phase to ensure SI solution and recommendation aligns with the BIAN roadmap and latest adoption recommendations.
CC&C can offer complementary BIAN related services to the selected SI, project manage the implementation process
CC&C can also offer skilled resources during the Bank's BIAN adoption journey in any of the following areas on a need basis: Strategy / Architecture/ Governance / Project management office / Tools implementation / Pilots / Rollout / Service management
How can CC&C Bootstrap BIAN Adoption Process
CCC offers tailored BIAN training/ BIAN accredited certification courses, use case detailing aligning with IT and Biz strategy.
CC&C can complement the Bank's experience with providing Industry experience and best practices from the adopter's point of view as compared to the SI point of view.
CC&C has vast experience in Business Architecture start initiatives globally involving readiness / maturity assessment, organisational change management, integrating with other business and strategic planning frameworks, linking with project portfolios, governance and business value metrics
CC&C can help map banks' application portfolio to BIAN service landscape as a starting point and create a heat map and will provide detail analysis and impact that may be used to formulate a pathway for rationalization
CC&C's Experience with Financial Institutions in BIAN Adoption
CC&C team has rich experience working with BIAN adoption working groups and contributing to BIAN content, providing BIAN certification training globally, conducting adoption workshops and use case workshops during the BIAN adoption start-up phase to multinational banks, large banks, mid-tier banks and community banks
CC&C has a strong team of BIAN Certified consultants and architects having boot-strapped BIAN adoption strategy and BIAN use cases & wireframe detailing to empower IT architecture teams to set for quick wins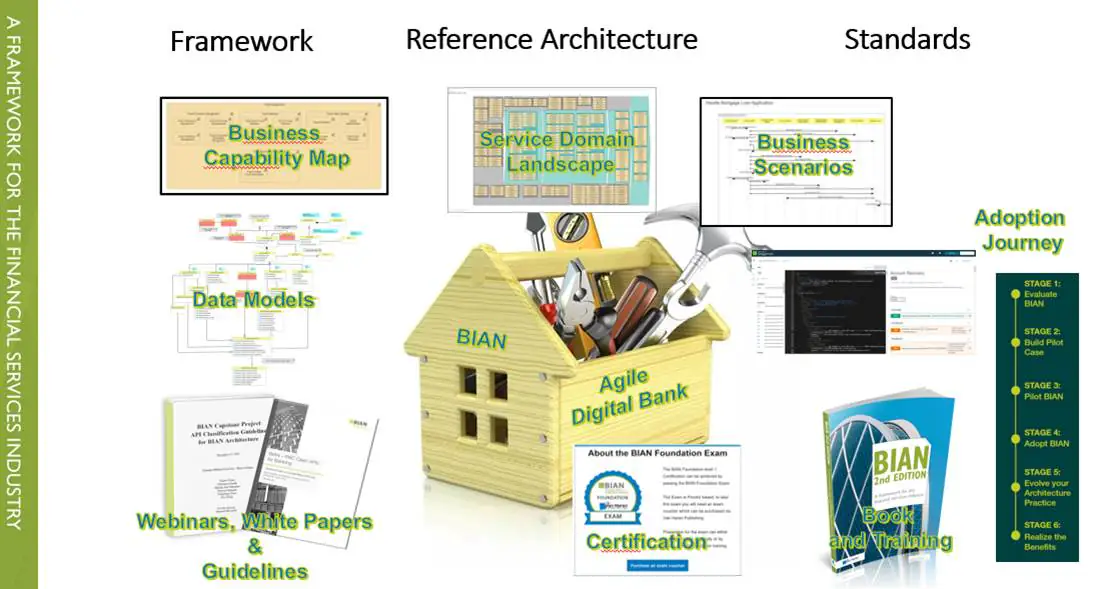 Each bank's journey to driving value from BIAN is unique. How can adopting BIAN address your interoperability pain points? Where is the right place to start?
CC&C's discovery workshop model can help your team define the right architecture context and starting point for success. Our expert hands-on BIAN implementation experience helps define the possiblities clearly: Over just a few days you will create the right plan for finding short- and long-term value.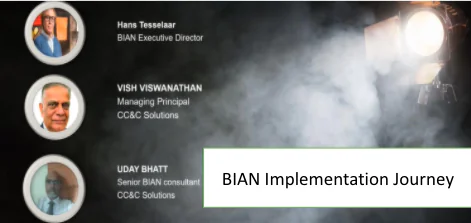 BIAN IMPLEMENTATION JOURNEY
LEARN HOW BIAN REDIFINES OPEN DIGITAL BANKING ECOSYSTM
BIAN (Banking Industry Architecture Network) has been positioned as the essential foundation of a modern digital bank by major banks, banking solution providers and industry observers.
If you are wondering how and where to start, we invite you to join us for this informative webinar conducted by BIAN practitioners to help embark on this exciting BIAN journey! A must for all current and aspiring banking technology professionals!!
BANK ON BIAN!
WHY BIAN CERTIFICATION MATTERS
A Bank looking for readymade components for fast tracking solutions
Banking professional interested in enhancing career prospects as a pioneer in this space
Banking product vendor interested in expanding global market share